WordCamp Pune 2019 is back (with a bang).  It's on Feb 16, 2019.
And we're excited to announce that we are official sponsors (Author) for WordCamp Pune 2019.
Hold on, But What is a WordCamp?
"WordCamps are casual, locally-organized conferences covering everything related to WordPress."
It is organized by volunteers from the WordPress community where WordPress developers, designers, writers/bloggers, and casual users can attend this conference, exchange ideas, get to know each other and mingle in an informal setting.
It helps attendees learn new things, catch up on the latest trends in WordPress, hear from experts exchanging their views, ideas, experience and more.
Besides this, it's also a networking platform with like-minded people from the WordPress community all gather under one roof.
For sure this WordCamp in Pune will be one of the best conferences happening in the year 2019.
WordCamp Pune 2019 Details
The preparations are in full swing for WordCamp Pune 2019 (abbreviated as WCPune hereafter) which started way back in 2013.
Here are details for the Conference,
Date     :   Feb 16, 2019.
Venue :  CV Raman Auditorium IISER Pune.
                   Dr. Homi Bhabha Road, Ward No. 8,  NCL Colony, Pashan,
                   Pune, Maharashtra 411008.
You can get the directions of the venue from here. 
Talks in the WCPune 2019 Conference
This WordCamp has exciting talks lined up, and as we move closer to the event date, more speakers along with their topics will be announced.
Here are few details about the talks announced until now.
To start with, Vaidehi Singh Sharma a Digital Marketer from Pune will talk about a fascinating and debatable topic (for years) Remote Job Or 9 Hours Office?. Covering Daily Stories. She will be discussing the difference between a remote job versus a full-time office-based job. Attendees are going to enjoy this one, especially the real stories.
Next talk is from Ionut Neagu an Entrepreneur from Bucharest, Romania will talk about The Good, The Bad and The Ugly of SEO. He will shed some light on SEO myths and how to debunk them with practical examples.     
Further speaker lined up is Vikram Kulkarni from Pune. He will talk on Backups, Restore and Migration for WordPress. This talk aims to shed light on best practices of taking backups, restoration them and also how to tackle the migration issues of moving between the development stage and Production environment.
As of now the official schedule of WordCamp Pune 2019 is still not published. Above para lists down speakers with their topics announced until now.
For more updates for upcoming speakers tune in to this link.
WPoets at #WCPune conferences until now
We participated in all WC Pune Conferences until now. Our involvement in these conferences was right from attending it to help co-organizing it.
Here is a quick rundown of WPoets at all WCPune conferences till now.
It was first ever WordCamp in Pune which happened on 23rd & 24th of February, 2013.
We participated in speaking at that WordCamp. Here is the list of the sessions that we delivered
For the complete list of sessions that happened for WordCamp Pune 2013, please visit this URL.
Here are some snapshots from the talks.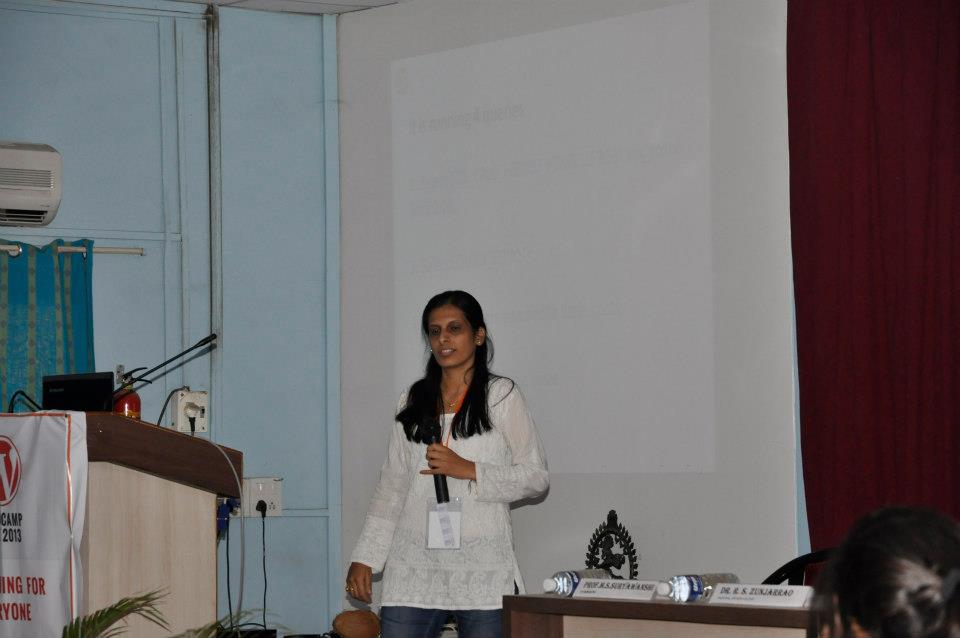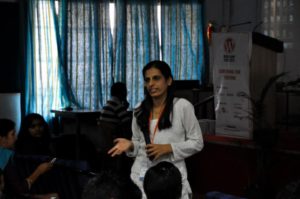 "Power of WP Query" – A Talk by Savita Soni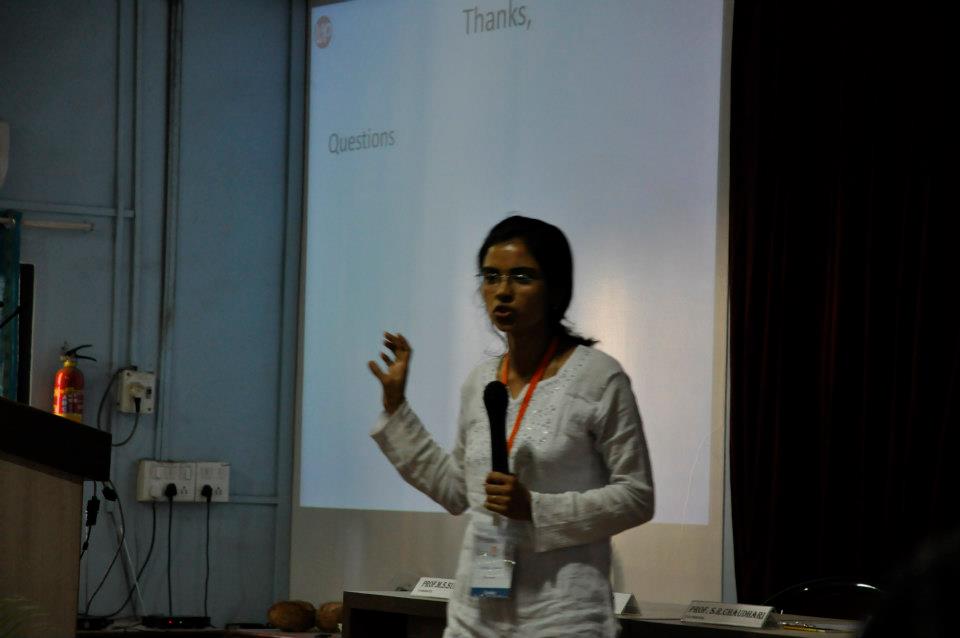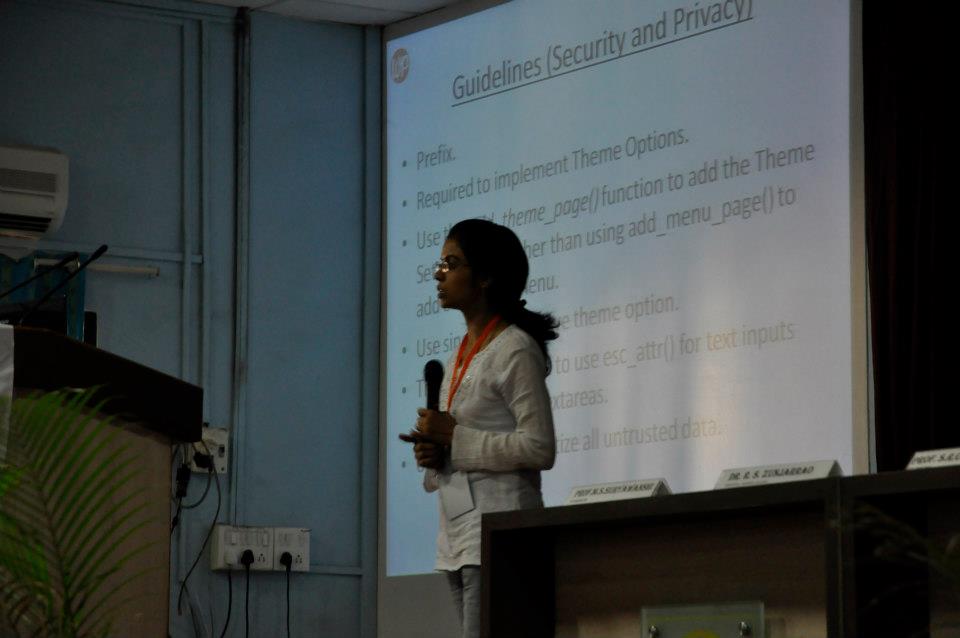 "How to get your themes in WordPress.org repository or theme repo" –A Talk by Nisha Singh
This time around we helped
co-organize the event
.  Along with that our involvement was,
Here is a snapshot from the talk.
"Building a Good Quality WordPress theme" – A Talk by Nisha Singh
This time also we helped co-organize the event. We conducted the following session.  
Here are some snapshots from the talk.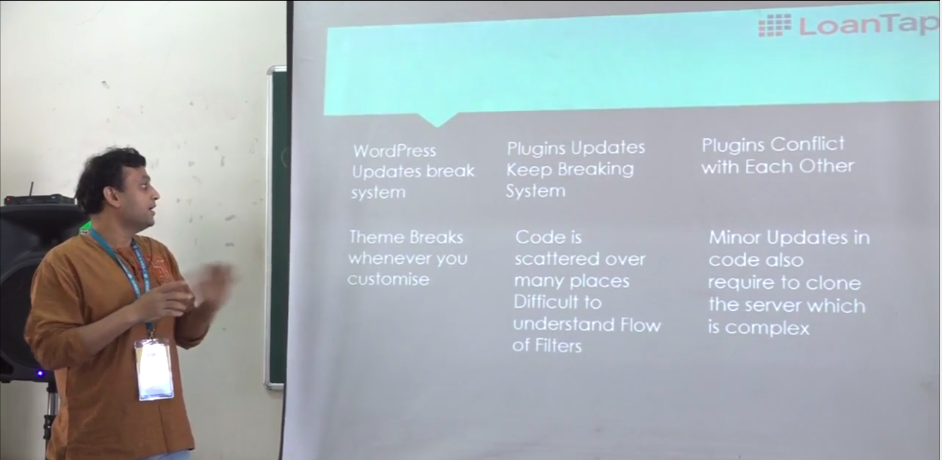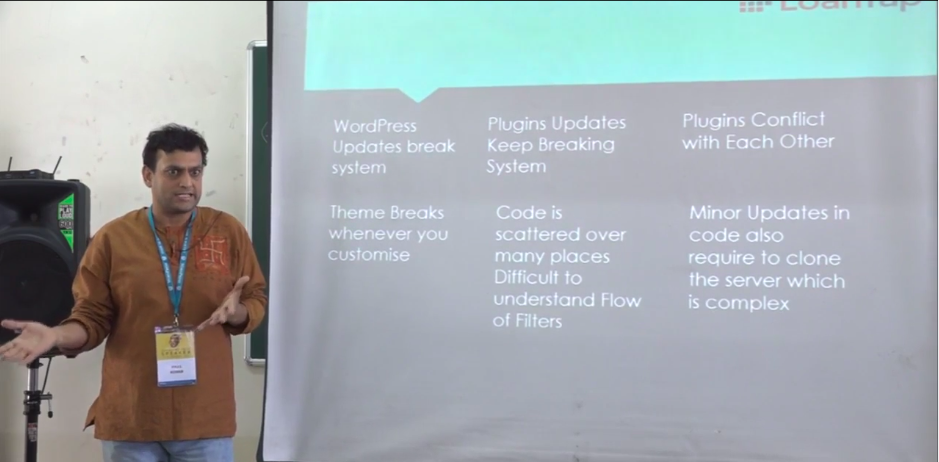 "Building a Fintech Startup on WordPress." – A Talk by Vikas Kumar
Closing Thoughts
Past WordCamps in Pune has witnessed an influx of attendees from WordPress fraternity. This year the number has already reached 300+ attendees.
We are attending this conference, and shortly we would publish what we experienced about it.
More information regarding this WordCamp can be found here. Also, follow the official twitter and facebook page of WCPune for further updates.
We are going to tweet live updates right from the conference on WPoets channel.  
See you at the Conference.