I have know Prasant for some time and had been following Lighthouse Insights, a blog focused on Indian social media news. When he asked us to redesign his blog so that it better reflects various types of content, we were very excited.
After understanding his needs we suggested that he use thesis framework  and we created a child theme that better reflected his needs.
1) Home Page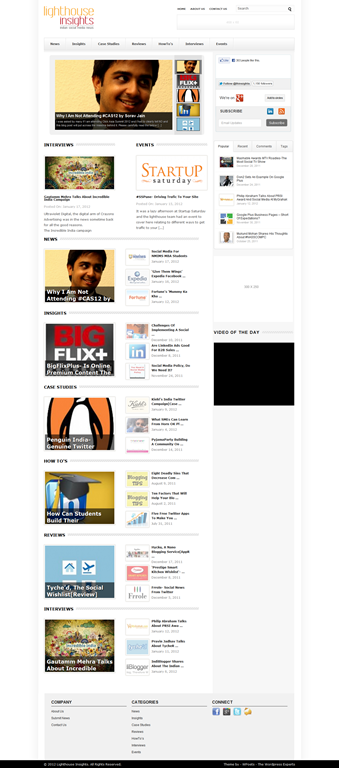 2) Category Page Listing

3) Single Blog Page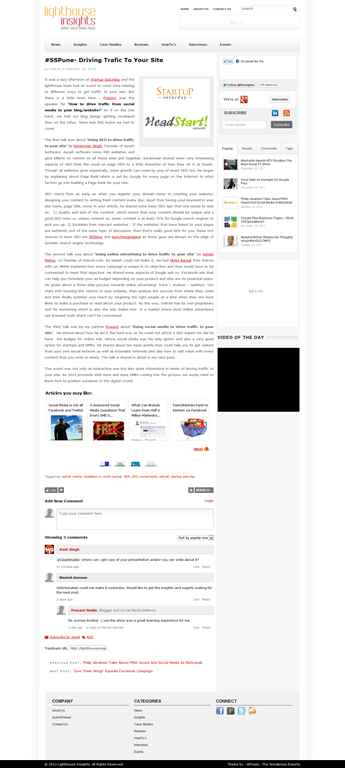 What we did for this Thesis site
We created a Child theme for thesis.
Advised them on theme framework to use and why.
Advised and suggested few plugins to use.
By the way if you are interested in social media then you should regularly read lighthouse insights.