Last month we went to the first edition of WordCamp Udaipur, our 5-day trip started with this tweet
https://twitter.com/wpoets/status/824593025938653184
Day 1
We started from Pune to Bandra in the afternoon and reached Bandra Terminus around 9 PM. We had two-hour stay at Bandra before our train to Udaipur arrived and around 11:25 we left Bandra.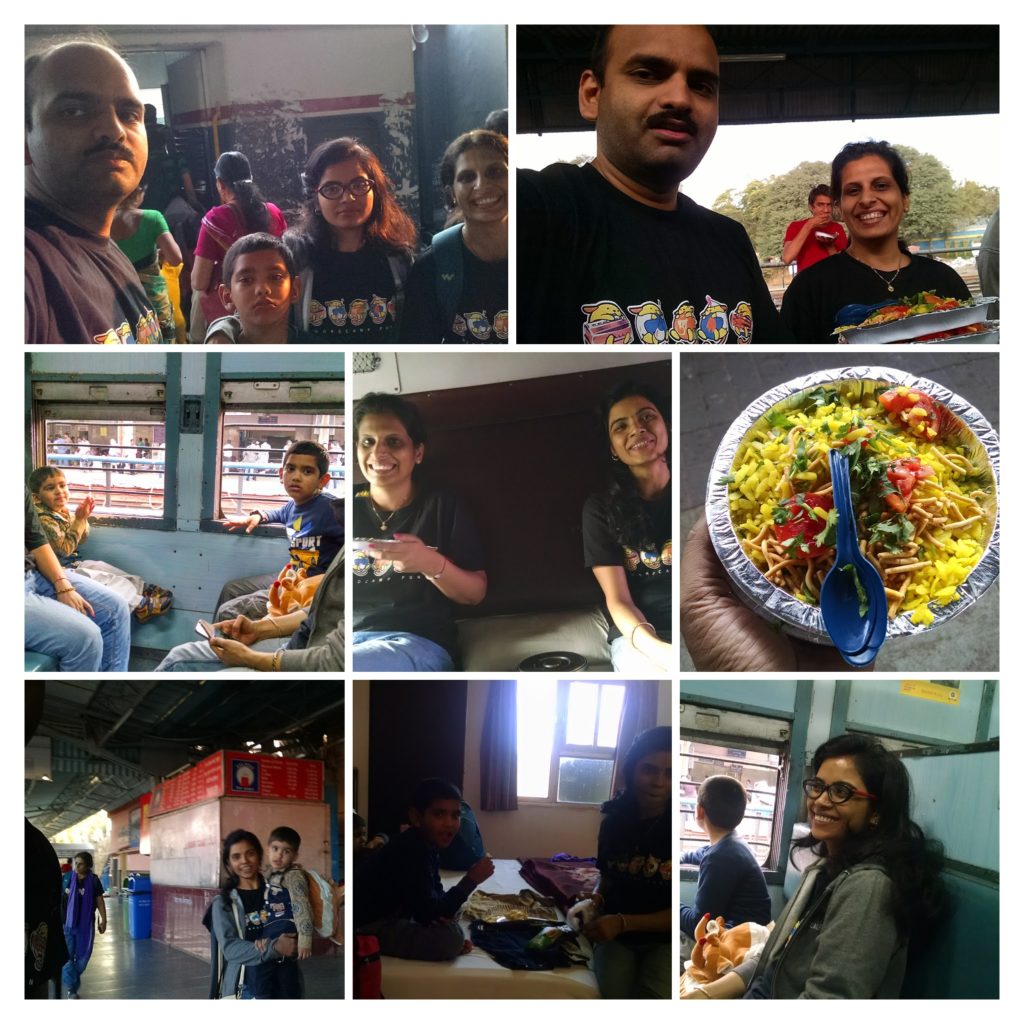 Day 2
We had awesome Poha for breakfast and for lunch we had fruits and Channa. We reached Udaipur at 3:55 PM, and were checked it at the hotel by 4:30 PM. Since both Amit & Nisha were speaking at WordCamp Udaipur our team was invited to the speaker's dinner. After a refreshing tea, we were ready to explore Udaipur, and the first place we went for was Gangaur ghat.
We met with Abhishek, Vachan and rest of the gang, after spending some time with them we decide to go towards the Rass Leela hotel for the speaker's dinner. It was nearby, so we decided to walk, and for the first time, our reliance on google maps failed us. We reached somewhere in the vicinity of the hotel and we had to basically fall back to old ways of asking for directions to finally reach the venue.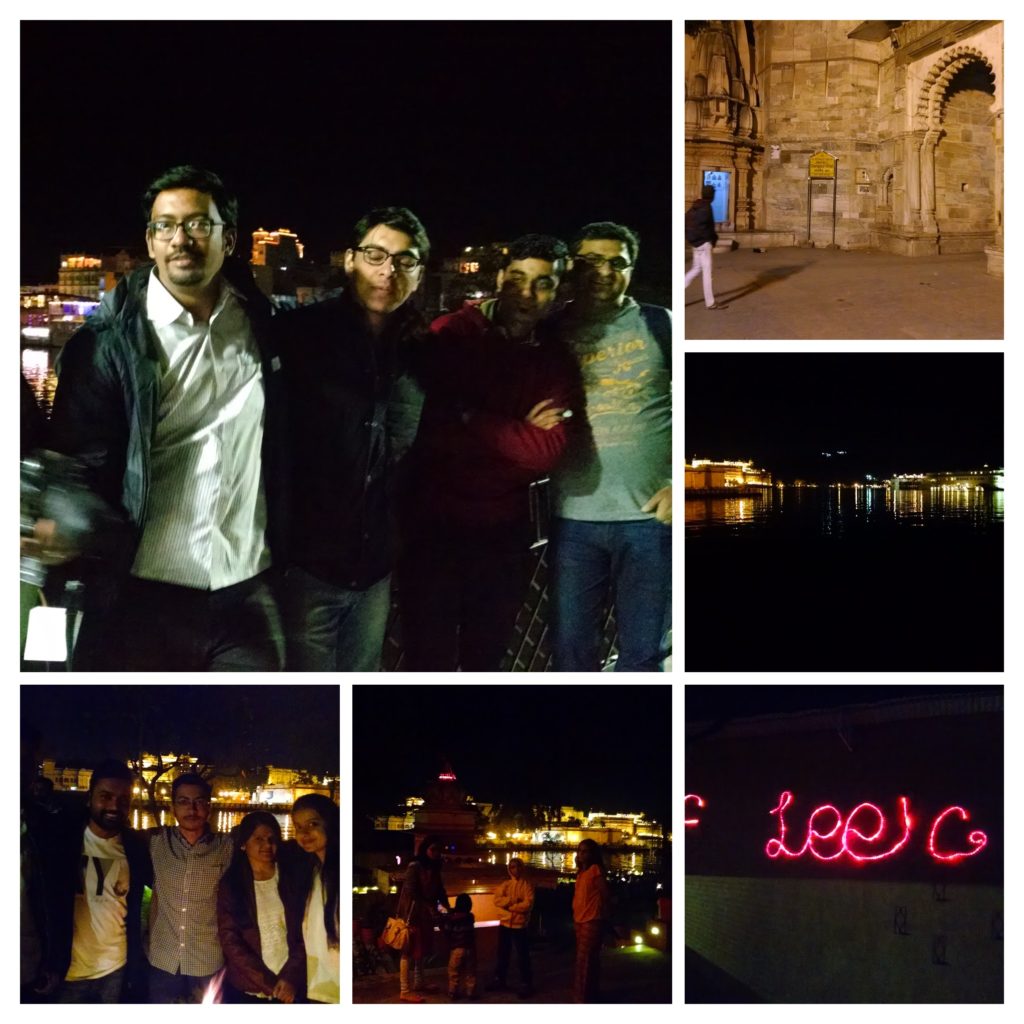 It was a cold night, but the lakeside view made us all forget all about the cold. We had fun eating and mingling with other speakers, volunteers and sponsors. We had a hard time finding an auto to take us back to the hotel, but overall, it was great first day intro to the city of Udaipur.
Day 3
The day of WordCamp. Amit left early for the venue, as he was volunteering and was responsible for swag distribution. While Amit was busy with swag distribution, Savita and Nisha were attending talks.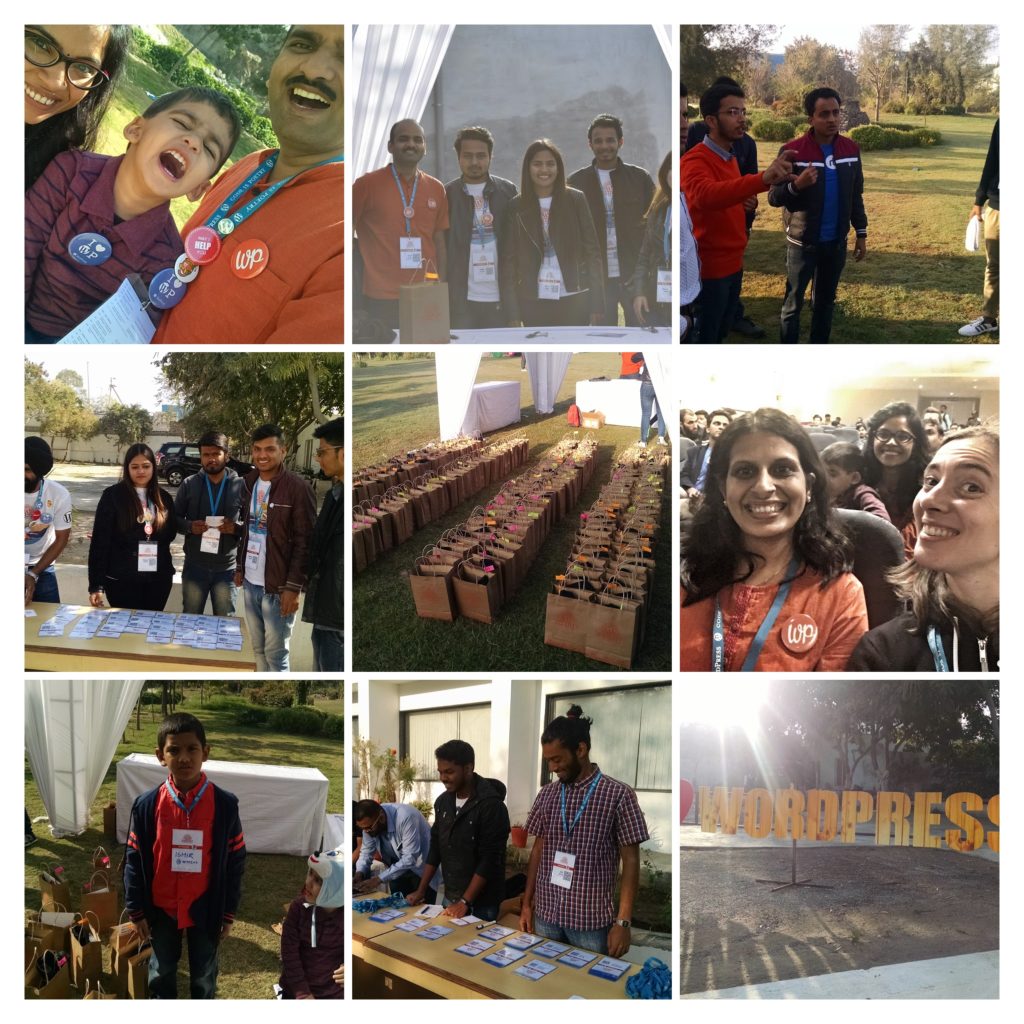 Anyone coming for the WordCamp Udaipur can be forgiven for thinking if they have come for WordCamp Pune 😉 as registration desk was also managed by volunteers from organizers of WordCamp Pune.
During the day we also had some fun with Wappu Sa.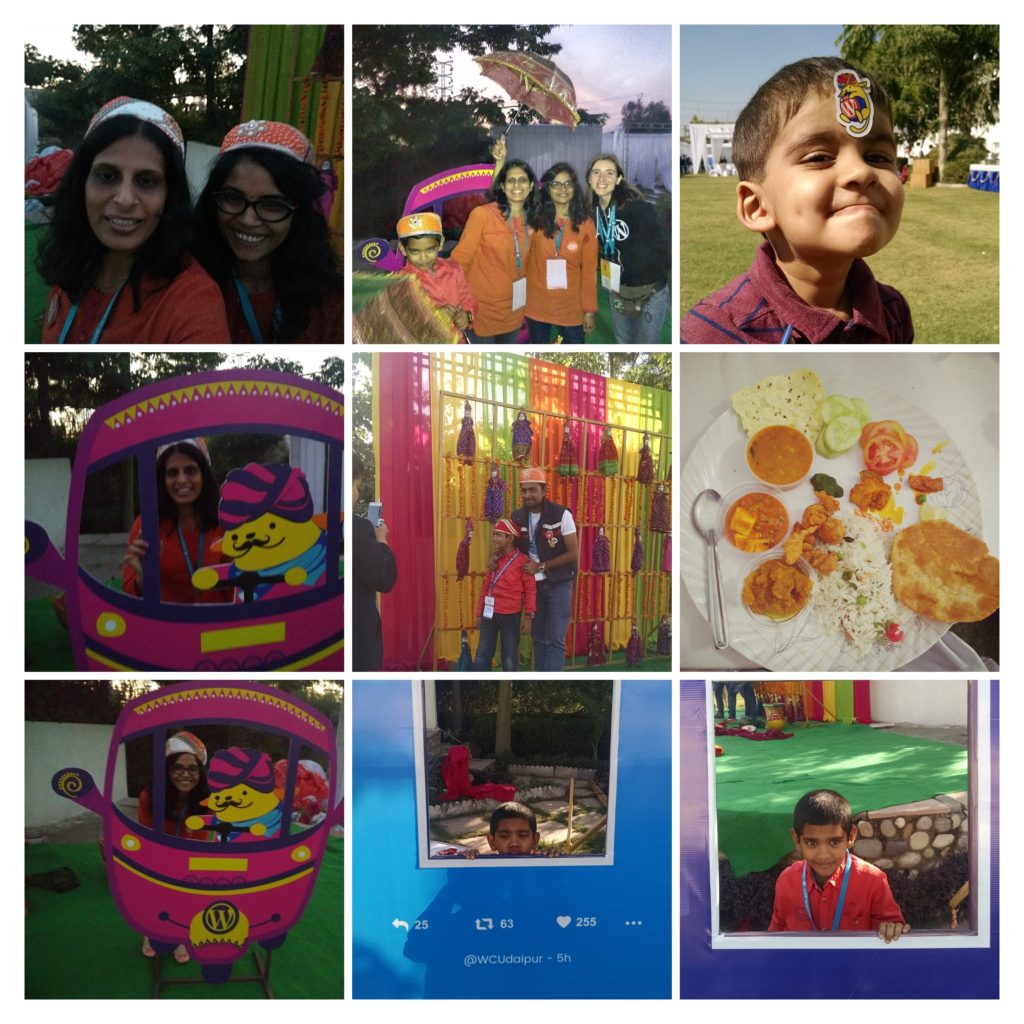 At WordCamp Udaipur, Amit talked about rapid prototyping with WordPress, and Nisha was part of Panel on Women in WordPress. Here are the slides from Amit's talk.
https://www.slideshare.net/teamphp/rapid-prototyping-with-wordpress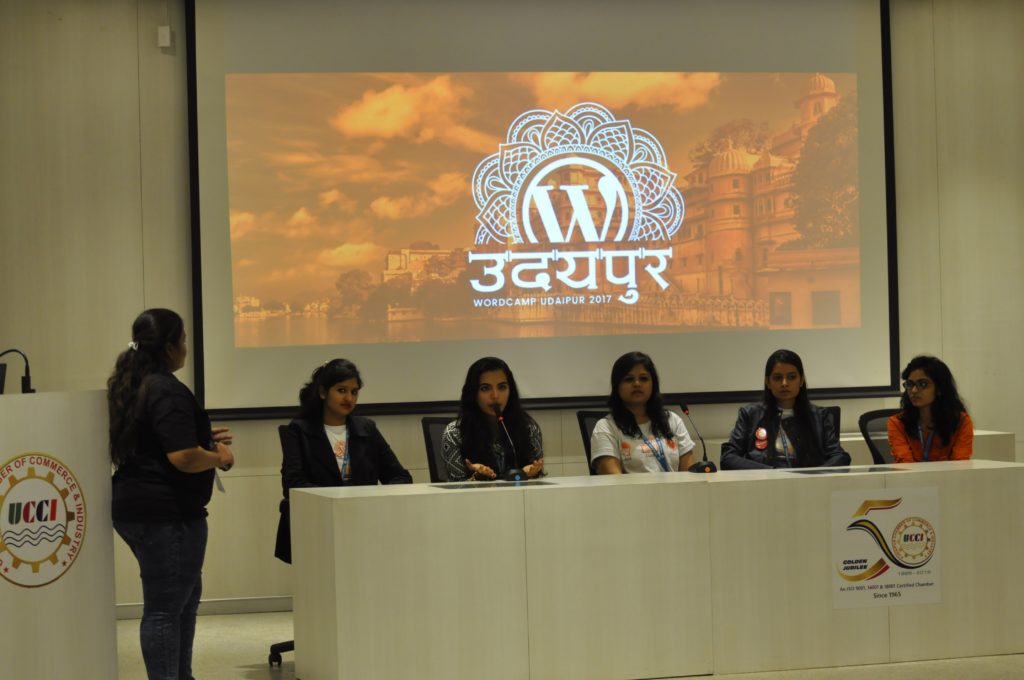 Nisha talked about the importance of family support in her career, you should also read her heropress story.
As the WordCamp came to an end, we were once again stuck with a situation of not getting any Uber or Ola to the hotel, and this time Vajrasar came to our rescue and he dropped us back to our hotel.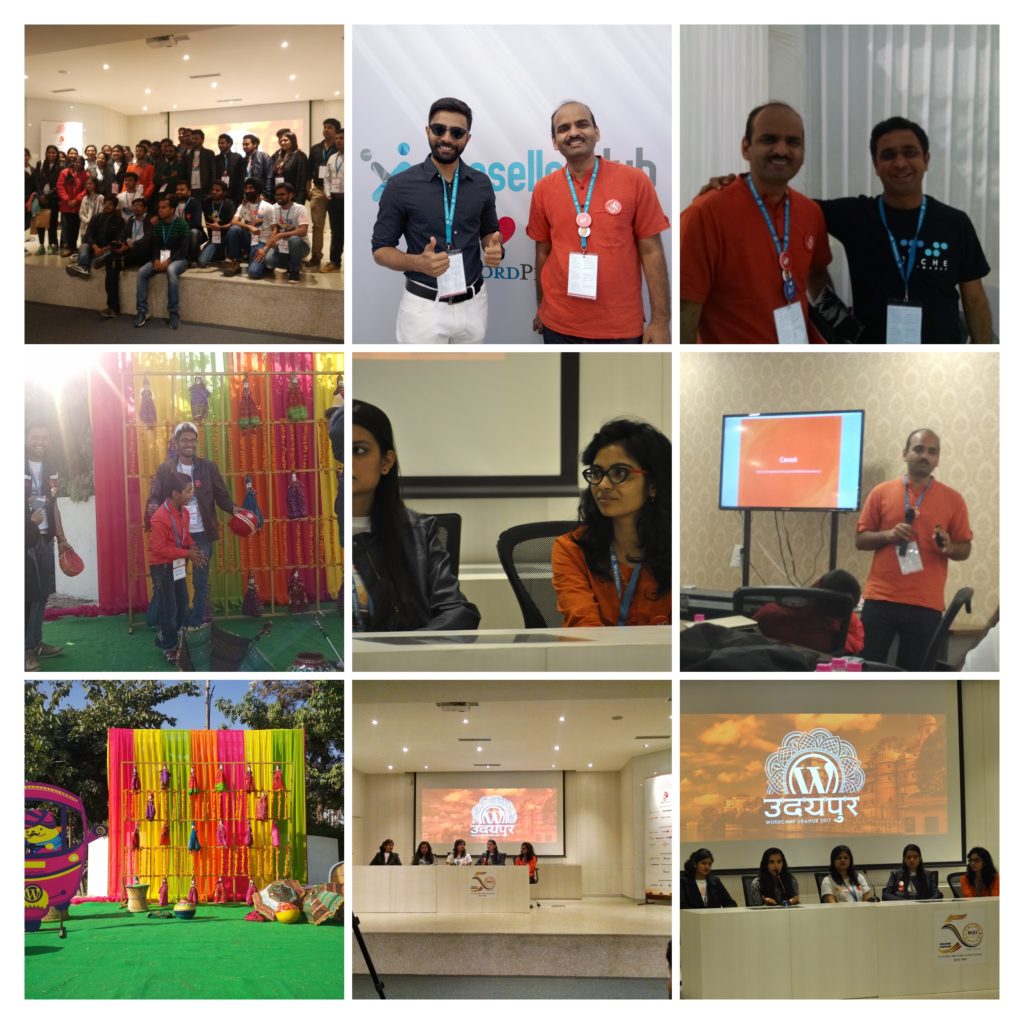 We collected lot's of goodies from the sponsors of WordCamp Udaipur.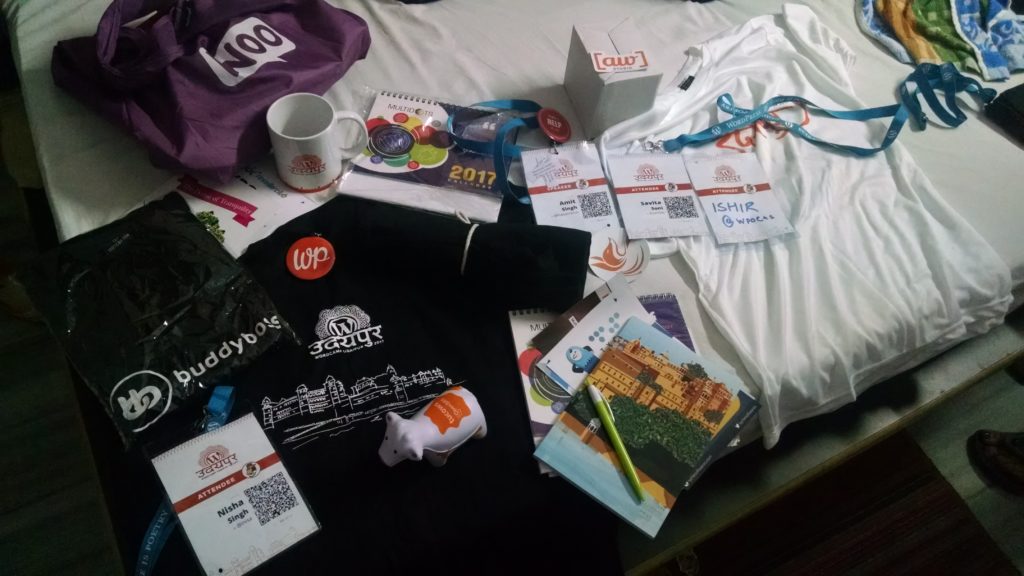 Next, from our hotel we went to after party, we had some great discussions and dinner.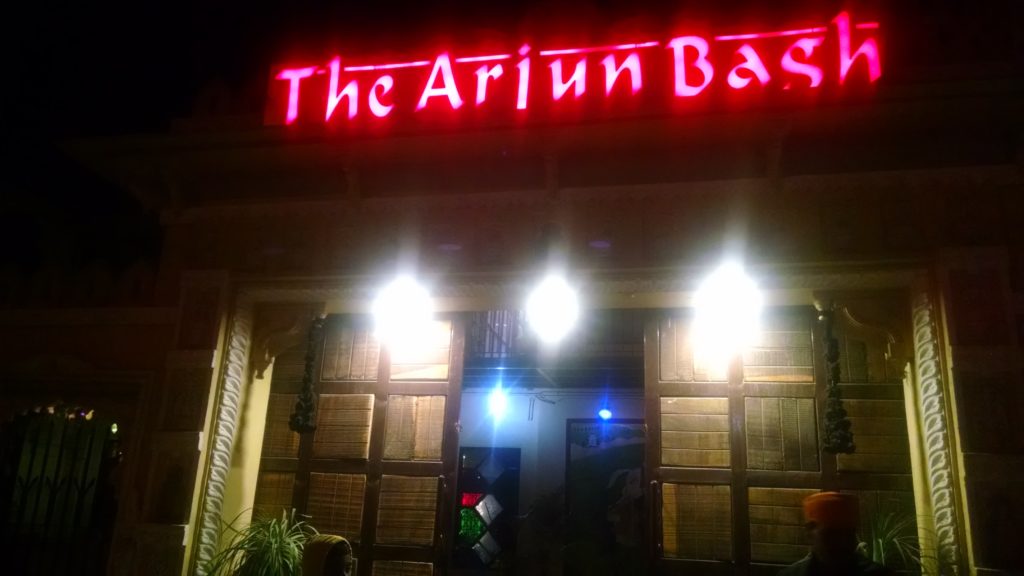 Day 4
We started the day with simple breakfast, and then we went to explore the Udaipur city, we visited a Car Museum.
https://twitter.com/thecancerus/status/825557136163868672
We went back to Gangaur Ghat and had awesome lunch of Dal Batti with WordCampers from Pune and Mumbai. We took a boat ride in lake Pichola to get the awesome view of Udaipur.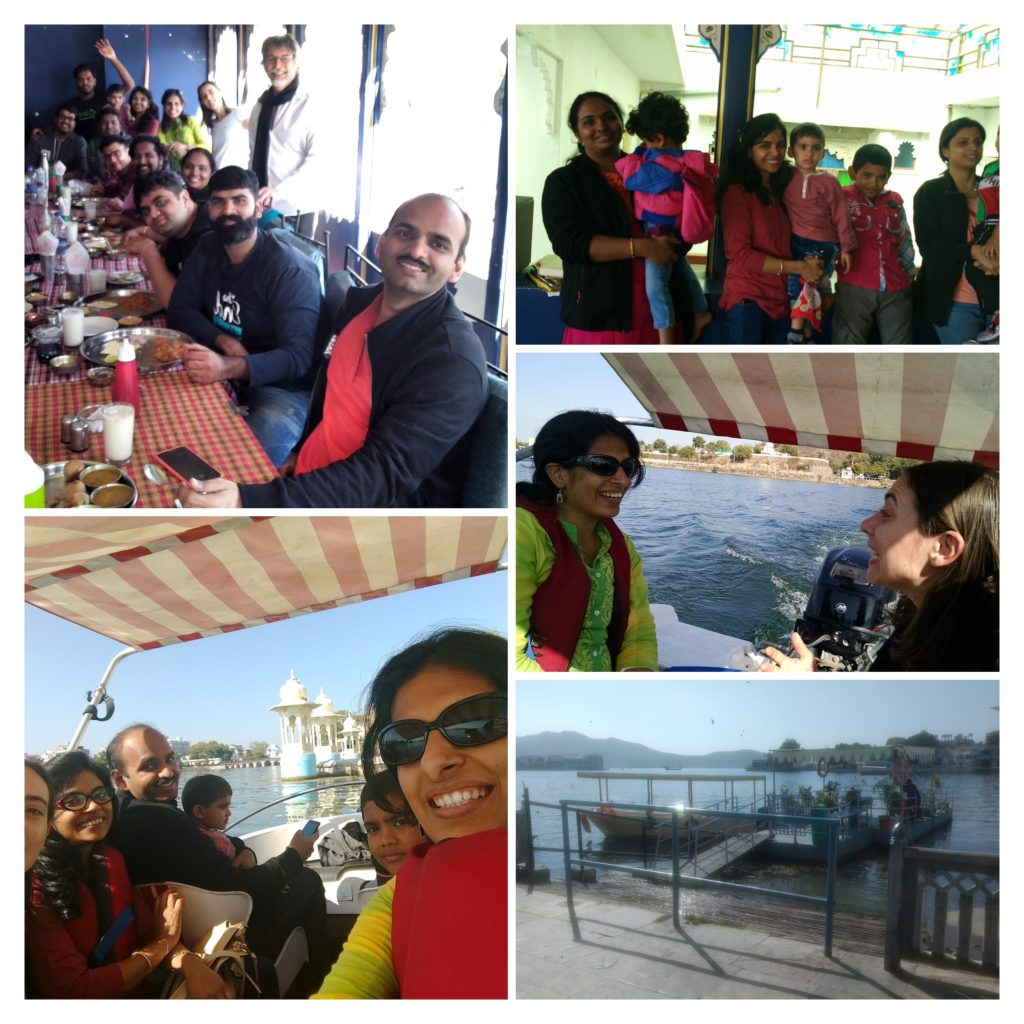 Finally, we went to city palace and we walked for almost 2 hours and we meet almost everyone from after party again during the tour.


After city palace tour we were so tired, we called it a day and back to our hotel, this time it was easier to get a cab. Our fun filled stay at Udaipur was over.
https://twitter.com/wpoets/status/825727493055328256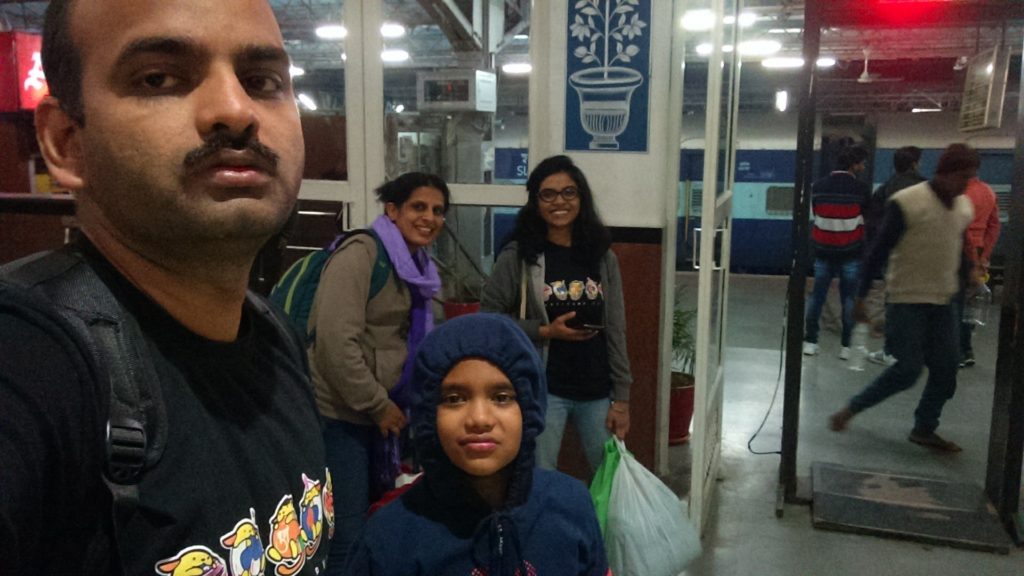 Day 5
We reached Bandar in the afternoon, and back to Pune by evening.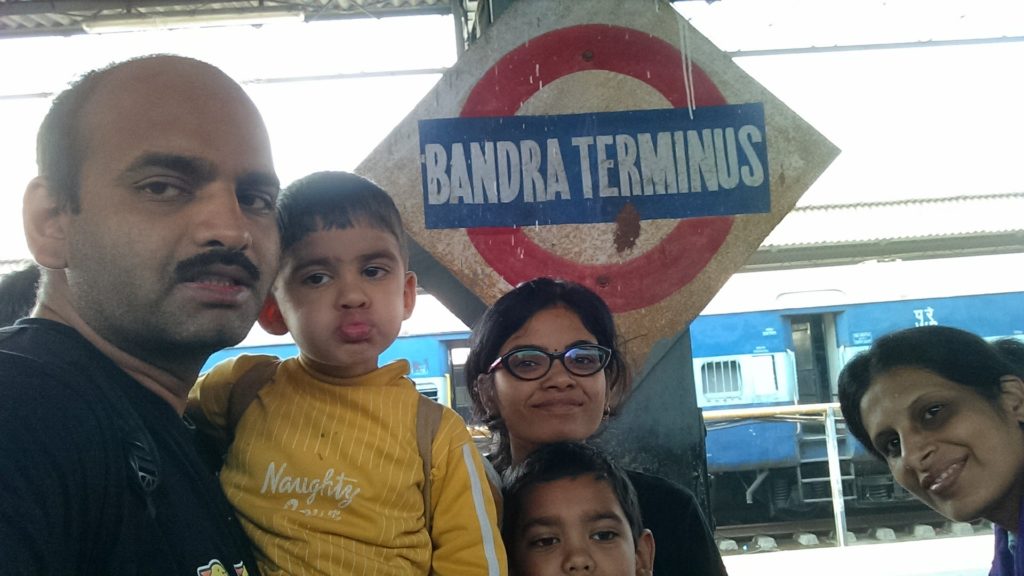 Our trip to WordCamp Udaipur was longest WordCamp trip that we had taken as a team. We came back with the bunch of learnings and managed to attend all talks we were looking forward to.  It's time to thank all the organizers and volunteers of WordCamp Udaipur for making it rock, and raising the bar of organising WordCamps in India.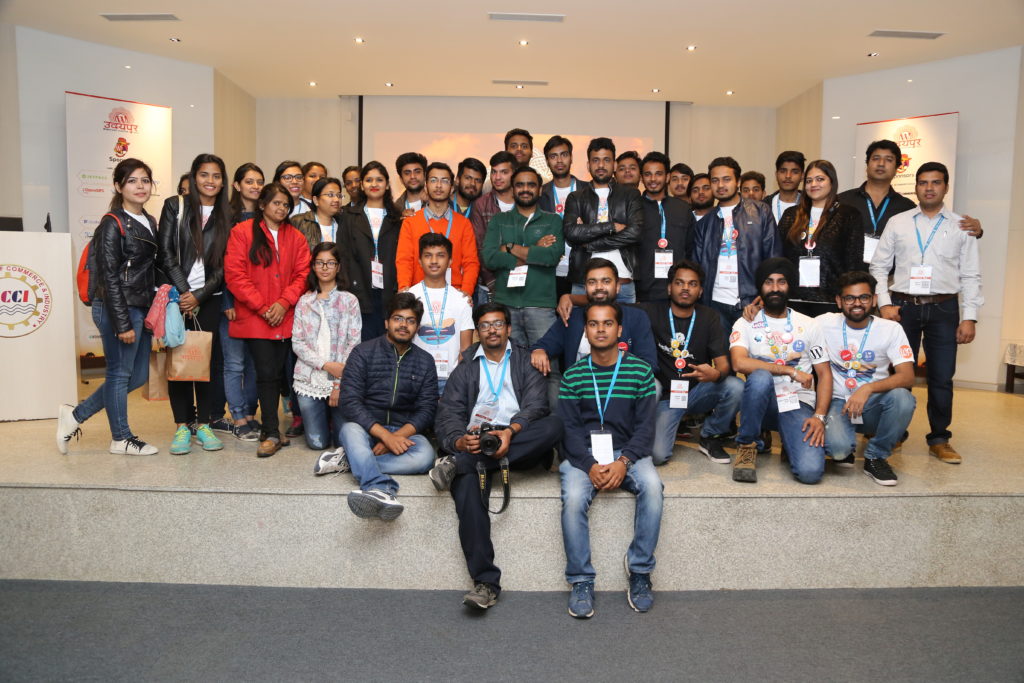 Leave your feedbacks and comments on our facebook post.