In November we attended  WordCamp Kathmandu, It was the usual one day, two track event.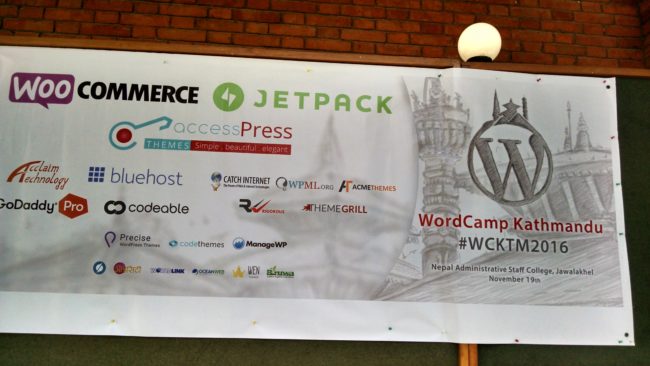 It was one of the first WordCamp events we have attended that actually started on time. It started with Sakin, the lead organizer for this year's edition recounting the history of WordCamps in Nepal, and why they renamed this year's edition to WordCamp Kathmandu and ended with a panel discussion on career in WordPress. You can check out rest of the photos of the event at our Facebook page.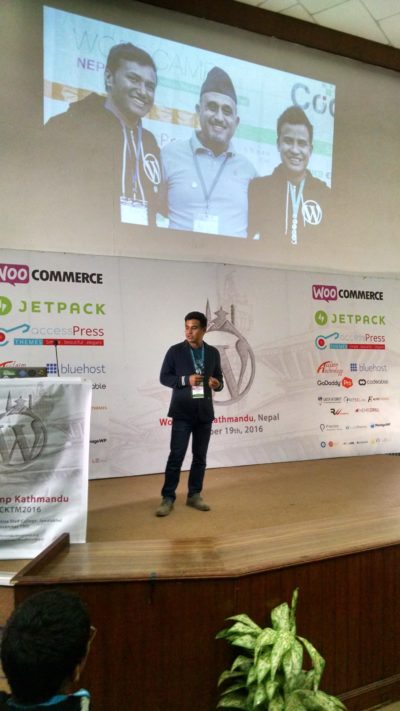 Amit talked about his pet theme of being able to assemble websites, check the video of his talk below and you can watch other talks at WordPress.tv.
http://wordpress.tv/2016/12/07/amit-singh-stop-coding-start-assembling-your-websites/
We hope he was able to convert at least few people to stop thinking about code, and instead start thinking about solutions.
Overall WordCamp Kathmandu was an awesome experience for us, and we would like to thanks all the organizers and volunteers for putting a great show.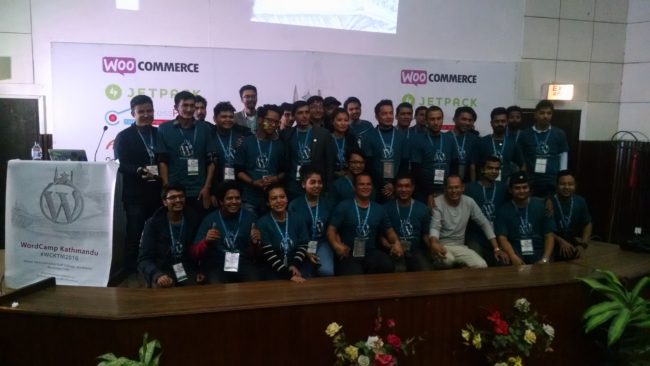 In case you still don't know, WordCamp Pune is around the corner and WordCamp Udaipur is right after.