Our latest project was to create a blog template for Dr. Shweta Labde, who wanted to share her knowledge of Ayurveda via her blog.
Screenshots
1) Home page.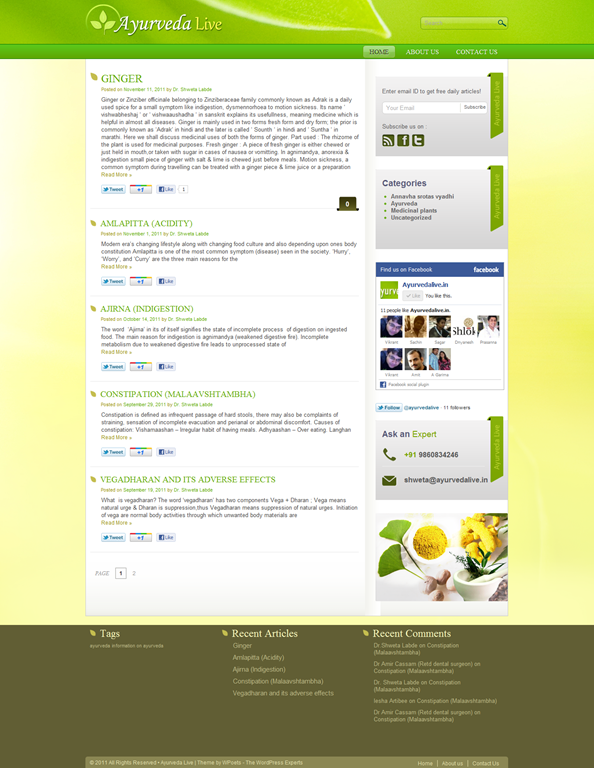 2) Single Page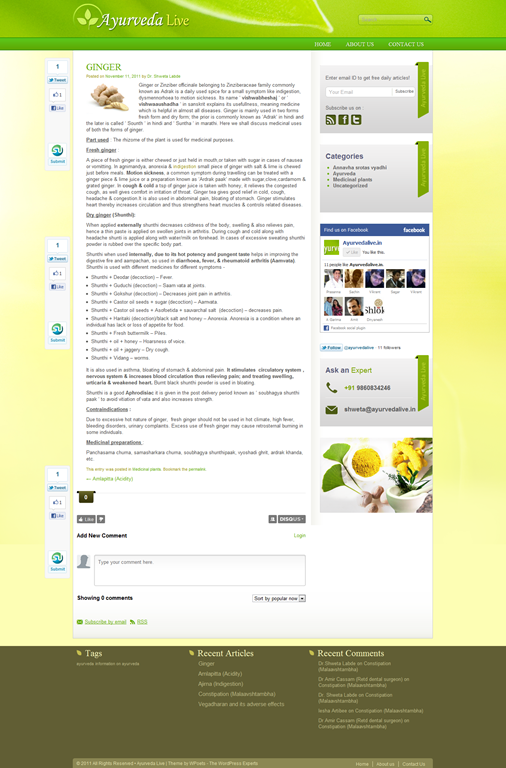 What We Did
We created the WordPress Template from PSDs provided by client.
Site Configurations and Optimizations.
Setting up feedburner for subscribing to the blog posts.