The world we live in today is governed by technology and the plethora of applications that channel its use. Mobile computing devices such as Smartphones, tablets, and others have changed several aspects of business functioning, across all major industries. One such aspect is that of marketing and communication.
Marketing strategies are becoming more individualistic as communication barriers are easily dissolved with the help of technological support. Businesses are now able to establish a dialogue with their consumers on an individual level. This is augmented further by advanced data analytics service integrations, which allow for communication that is far more targeted and precise than ever before.




A Knowledge Base is a great independent information source for any business.



This heightened accessibility that businesses now enjoy is, however, a two-way process which therefore creates heightened consumer expectations. What previously would have amounted to 'wants' and 'needs', have now been translated into 'demands'. It becomes the obligation of companies to meet those demands so that they can stay on top of user expectations, as well as competition.
The single most crucial aspect of business where this applies is the Customer Service/Support. As finding information has become easier, people have a greater need to have all their questions answered. They can no longer patiently wait for an employee to get back to them. Being put on hold while on a phone call is a consumer's worst nemesis.
In the current business scenario, support pertains not only to simple questions and answers, but rather to an intuitively created, well-defined, and categorized collection of relevant information –
a Knowledge Base.
What exactly is a Knowledge Base?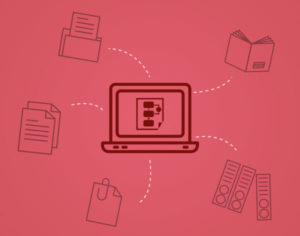 A Knowledge Base (KB) is an online library or a bank of information that runs on the basic principle of self-service. It is made up of valuable pieces of information such as FAQ's, blogs, white papers, case studies, manuals, policy guidelines, workflows—essentially all the ins and outs of a given company's business, and industry. It acts as a preliminary source of information for consumers.
The reason that really makes Knowledge Base, and its management such a promising venture, is the potential of inbound marketing that it brings to the table.
Traditional (outbound) marketing ventures such as advertising are slowly becoming obsolete in the digital space. Features such as AD blockers, the expense that such initiatives bear, and their growing unpopularity among users, have cast them into an unfavourable light, both with business owners and investors.




A Knowledge Base will improve customer interactions



Knowledge Base offers the flexibility, control, as well as relative cost-efficiency of content creation and social media marketing. It is a far more meaningful way for businesses to target consumers, mainly because it presents the potential for a conversation that is comparatively personal and beneficial for both parties.
The internal angle
Knowledge Base can either be hosted externally or be an intrinsic part of the company's database, its website for instance. Of these, the latter proves to be far more beneficial for business because it relies on collaboration.
Having an internally sourced, created and accumulated archive of information not only serves external consumers (visitors), but also the internal ones (employees). Moreover, employees are also able to interact with the Knowledge Base in a collaborative capacity.
Having the facility to accept comments on a Knowledge Base can encourage employees to ask questions and solve each other's problems. In this manner, there is no need to scout out a reliable source for information. Everything can be found within the company's own system.
Here are some reasons why you should be considering a Knowledge Base:
One Source for All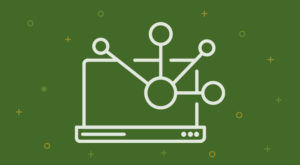 Having a singular source that has all the necessary information permits people to visit the Knowledge Base at their own convenience. They don't have to worry about being redirected from one employee to another.
Neither do they have to worry about whether or not they are asking their questions at an appropriate time. Due to this queries are solved faster and more effectively in a single attempt.
Reduction in Costs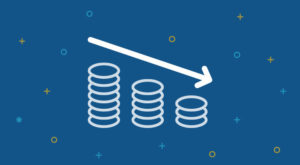 The Knowledge Base eliminates the need to hire people simply for the purpose of answering questions. It also eliminates the costs of running several different communication platforms for customers to reach.
A Knowledge Base may even be useful as a reference point when new employees are still getting familiar with the company.
Hassle Free Operation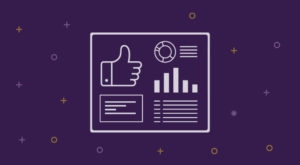 When customers can have their questions solved in a simple and systematic manner, their loyalty to the company is guaranteed. Smooth operation creates appeal and hence builds a larger consumer base.
Having a Knowledge Base increases the number of people using the company website as well.
A Knowledge Base will only improve customer interactions. Hence the necessity for a Knowledge Base cannot be disputed. They are customizable to fit the individual needs of the company. But while designing your Knowledge Base, there are a few things that must be considered.




Knowledge Base offers the flexibility, control, as well as relative cost-efficiency of content creation and social media marketing



First, it is necessary to determine what kind of Knowledge Base will be required by the company. Whether it will be instructional or allow discussions and comments.
Then it is necessary to accumulate all the possible information from various sources and departments within the company.
One must then organize all the information in an easy-to-use manner so that it appeals to the people who visit the Knowledge Base. It is important to categorize information in a manner that is easy to navigate.
Information must constantly be updated to ensure that it is current and correct.
A Knowledge Base is a great independent information source for any business. By increasing the accessibility of information, there are no longer instances where delays occur because relevant information is only held by a particular employee.
This is why creating a Knowledge Base is a great investment.