Download the White Paper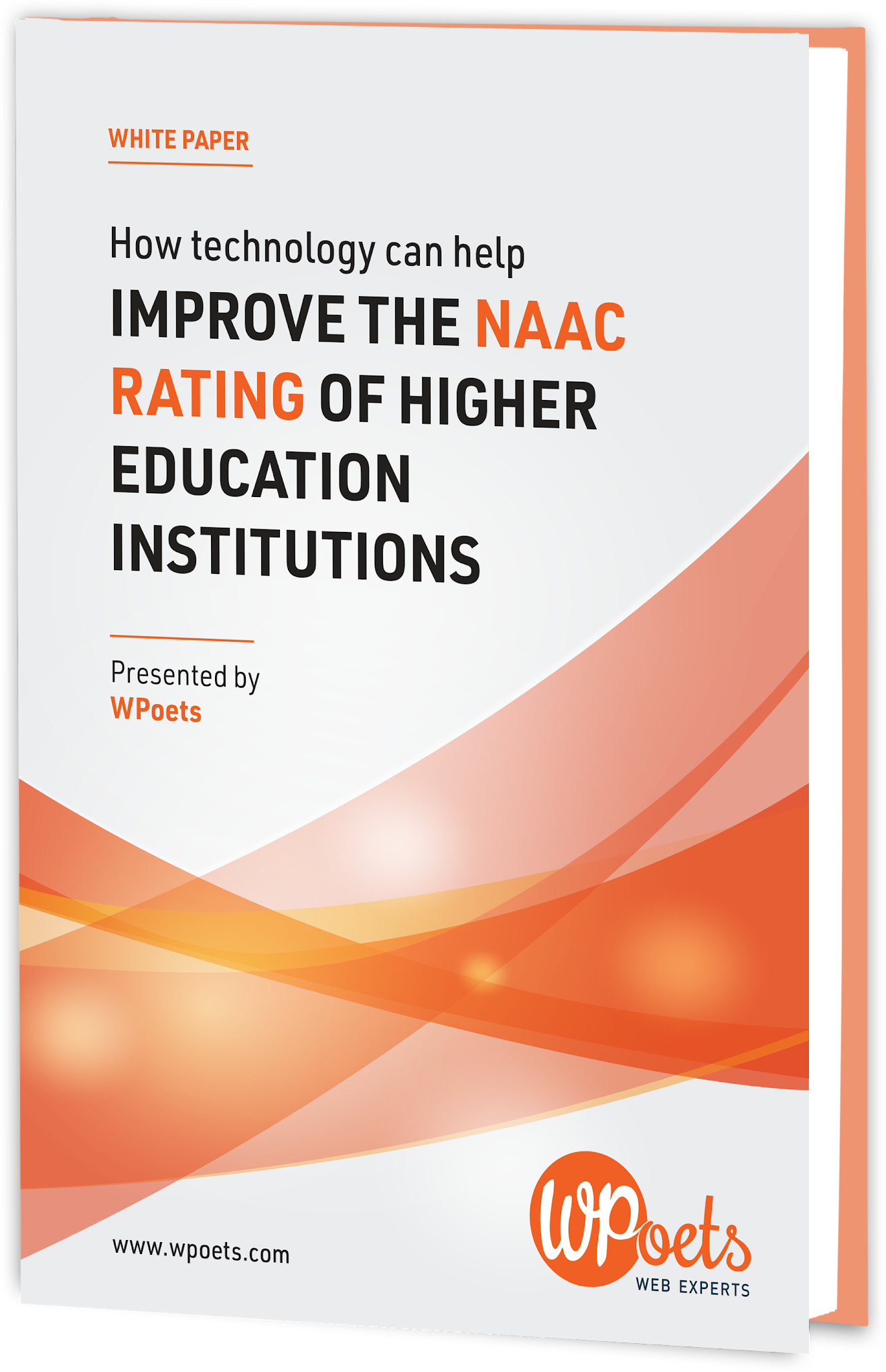 We have been working closely with top NAAC accredited colleges, for the past four years.
Based on the experience gained, we have created a White Paper, "How Technology can help improve the NAAC rating of Higher Education Institutions."
Go through the White Paper and if you have any queries feel free to connect with us.
Note: The NAAC framework is updated on 11th Dec 2019. Currently, the White Paper considers the old QIF framework of Affiliated/Constituent Colleges. We will soon update the White Paper according to the new framework.  
Disclaimer: We have no affiliation with NAAC or any other accreditation agency.