Tap into your market, reach a wider audience, and grow your business by directly connecting to your customers through Android and iPhone Apps.
We at WPoets offer custom mobile app development services for Android & iOS, using cross-platform and hybrid mobile app development frameworks React-native and Cordova. The mobile apps have a powerful backend which is powered by WordPress.
Mobile App Features
Cutting-edge technology
We leverage cutting-edge technologies to build your next disruptive awesome mobile app. 
Our mobile app development team has the experience and expertise in these technologies to create top-notch, user-friendly, and robust mobile apps as per your needs. 
Enterprise-ready Scalable Mobile Apps
We design, develop, deploy, and manage enterprise mobile apps that will meet and exceed your end-user expectations. 
As the mobile app users grow, the enterprise-ready architecture helps to scale required for the same. The mobile apps have a powerful backend infrastructure that can be scaled as per the requirements
High Performing & Reliable mobile Apps
Mobile app performance and user satisfaction go hand in hand. Users love, fast, high-performance, high-quality, and responsive mobile apps.
We ship light-weight and blazing-fast mobile apps, thus providing a seamless experience to end-users. 
We optimise your app so as to improve the overall performance.
Security
More time is spent on mobile devices than desktops and laptops. Sensitive information such as user credentials, personal data, among others, are flown through the networks between the server and the app.
We keep the security of the mobile app on top priority. We make sure that all the security measures such as authenticated and authorized access, encryption of data, amongst others are employed to strengthen the mobile app security.
We strongly believe securing a mobile app is not a one-time event. It's an ongoing effort of shielding mobile apps from new threats that emerge.
Seamless Integration
Mobile Apps generally are a part of diverse systems. They connect with applications of all sizes such as backend systems, web services, CMS, ERP, MIS, native, custom-built or third-party APIs.
We integrate APIs to seamlessly push & pull data to and from various systems. Your business processes can be improved and productivity can be enhanced by connecting with other systems that have been built.
User-friendly design
UI / UX plays a crucial role for User-friendly mobile apps. It's not only a differentiator between good and bad apps, but also between successful and unsuccessful apps.
UI refers to how the mobile app will look and feel. It's the GUI, the aesthetics, or the presentation of the app.
UX is the User experience. It's about understanding the end user's interaction, behavior, and context so as to optimize user experiences.
We leverage the best UI / UX practices
To craft engaging, feature-rich, human-centric, meaningful mobile experiences. The power of both UI/UX combined is responsible for user retention.
Mobile Apps that Satisfies a Need
Mobile apps should be built with the end-user in mind to solve their specific challenges. Apps should be designed to make the user's life's easier and better.
We make sure that the apps we build are carefully thought of, offer value, and most importantly satisfy end-users needs and expectations.
Connect with us to build your Awesome Mobile App
Turn your idea of a mobile app into reality. Whether you want to stay ahead in the competition or want to streamline business operations or want to reach your mobile audience, whatever may be the reason, connect with us to build your Awesome Mobile App.
Mobile App Services
Android App Development
Our mobile developers use Cordova and React-native frameworks to build custom-tailored apps for Android-based mobile devices and tablets.
Using state-of-the-art cross-platform & hybrid frameworks for developing android mobile apps reduces development times, cost and most importantly the same code base is used to build apps for various other platforms.
iOS App Development
We build iPhone & iPad apps using
Cordova and react-native frameworks.
These state-of-the-art cross-platform & hybrid mobile app frameworks reduce time to market and cost for developing iOS mobile apps as compared to native apps development. Android apps can be built using the same codebase.
Cross-platform App development
Cross-Platform mobile app development consists of writing the codebase once and then compiling it for different mobile operating systems specifically for Android and iOS.
To build cross-platform apps we use the react native framework. It has lots of advantages over building native apps. The most important advantages are, a native look and feel, using a single code base (thanks to the usage of native components), high performance (almost near to native), reduced cost, effort, app-specific and faster time to market.
Hybrid App development
Hybrid App development is similar to cross-platform with similar benefits. It employs a web-based rendering approach(headless browser window within an app) instead of truly native apps (running on native codebase).
Often hybrid and cross-platform mobile app development terms are used interchangeably but essentially it means developing mobile apps on a single code base.
We build hybrid apps using the Cordova framework. It allows us to develop, compile, and deploy highly functional mobile apps using HTML, CSS & JavaScript.
Cordova App Development
Cordova is one of the open-source hybrid mobile application development frameworks to build apps.
Instead of building two separate apps for Android and iOS natively, using Cordova apps are built with JS, HTML & CSS having a single codebase and then deploying it on both the platforms.
Cordova through JavaScript API has access to native device capabilities, such as contacts, GPS, camera, media among others. It gives a near-native experience by having access to device features through plugins.
We have extensive experience in developing end-to-end Cordova mobile app development. Right from evaluation of the requirements, to design & development, to testing and pushing apps to the digital distribution platforms, we will do it for you.
React Native App Development
React Native is one of the cross-platform app development frameworks. It offers benefits better than hybrid frameworks.
A single codebase is used to build apps for major platforms like Android & iOS. It delivers a truly native experience, close to the native experience of the targeted device's operating system.
We offer end-to-end react native mobile apps development services. React native is a state-of-the-art framework, which requires less development time, quick deployment, cost-effective (both development and maintenance) thanks to the single codebase.
Evaluation
We start by evaluating project requirements to understand the roadmap and your visions
Planning & Design
Then we plan the development roadmap, design the interfaces and build the system.
Implementation & Launch
We launch the system to the world, in an agile way.
Iterate
Your focus is on your business growth. Ours is to make sure your mobile app becomes the dependable tool in that growth.
Evaluation
We start by evaluating project requirements to understand the roadmap and your visions
Planning & Design
Then we plan the development roadmap, design the interfaces and build the system.
Implementation & Launch
We launch the system to the world, in an agile way.
Iterate
Your focus is on your business growth. Ours is to make sure your mobile app becomes the dependable tool in that growth.
Why choose WPoets for WordPress development services?
End-to-End Mobile App Development
We offer end-to-end app development services. We are with you at every step of the mobile app journey.
Whether it's hybrid or cross-platform app development, Cordova or react native app development, we provide all mobile development services under one roof.
Our end-to-end app development services let us take care of everything for mobile apps so that you can focus on your business.
Extension of your team
Over the years we have built mobile apps, websites, portals, and complex web applications for many companies around the world.
Many clients work with us on a continuous & monthly basis instead of one-time projects. They have been with us for many years and will continue to work with us.
The secret to our long-lasting work relations with our clients is that we go beyond the traditional work model. We work as an extension of their team rather than a vendor.
Experience & Expertise
We are not only experienced but also experts in building mobile applications of any size or scale. We build mobile apps for any Industry. You name it and we can develop it.
Our team has a track record of building next-gen mobile app solutions tailored to solve complex business challenges.
Agile mobile app development process
We follow an agile methodology for all the projects. The project is divided into tasks that are allocated across sprints as per the sequence and priority. The work done is updated regularly against tasks and the client can see the progress of the tasks and of the overall project.
This ensures that all the work is done as per the plan and there are no surprises at the end. Most importantly it ensures that all the stakeholders are on the same page.
MVP mobile app development
MVP approach employs the "build-measure-learn" cycle to develop a mobile app, only with features that are most important & absolutely needed.
This approach reduces the time-to-market & costs, validates the concept before building the fully-featured mobile app.
We build mobile apps using the MVP approach and then iterate them continuously with the feedback from all the stakeholders.
Continuous Improvements
A mobile app development project is a continuous process. It needs ongoing development, consisting of customization, updates and upgrades, bug fixes, UI/UX enhancements, among others.
We incorporate the "Continuous Improvement Process" to build "Awesome mobile apps". This approach sets us apart from the rest of the service providers in the same niche.
Companies taking advantage of Awesome Mobile Apps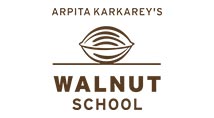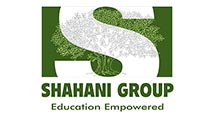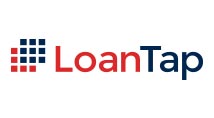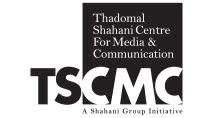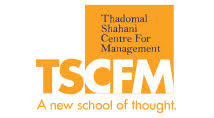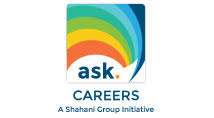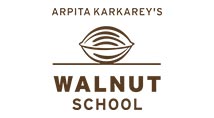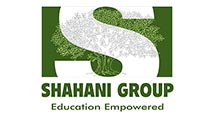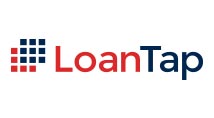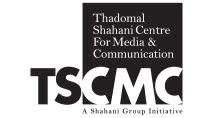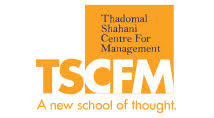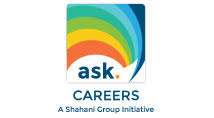 CONNECT WITH US
for free consultation
No matter where you are in the planning process, we're happy to discuss your challenges, plans and even make some initial recommendations